|Vampires of the Eclipse| ++ |Vampires Then and Now| 800 x 600


You are Kindred, I see, as you scratch on the door with the claws of a wolf, or scud softly like fog against the ancient wood, or even emit the bat screech mortals can't perceive.
You are awake and out beneath the cold light of the full moon, when stars twinkle in the velvet caress of incomparable night.
You are out when clouds drift between us and the heavens, lashing you with an autumnal rain, like emotions of the seasons and years that pass mortals but carry us along the tide of time.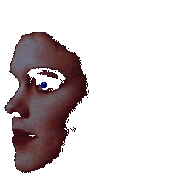 Entrez vous, come in out of the chill weather and shake out your brolly (or let it shake itself out!).
I am Countess Sigula. Others have called me Evangeline, but in the past, in the far reaches of the past. . . other times. . . other beaches.
Ah yes, here are the men in my life. Lover and sire, Lord Trufort. He has been Kindred since before the birth of Christianity. And my immortal beloved, Louis Dumond, who is a bit moody tonight.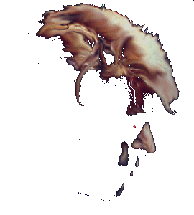 | | | |
| --- | --- | --- |
| Oh, do you see another in the shadows? You should be honored. She is our faithful, often reclusive Wren. | | If you are here long enough, she might decide to come out and speak with you. |
| | | |
| --- | --- | --- |
| | Let us gather around the fire in our human form, and we shall drink my special deep red wine, immortal traveller. | |




But the clock must learn to strike
more than hours of pure pain!


"A Season in Hell"
--Arthur Rimbaud


Louis wrote a poem for the Countess

Words are, of course, the most powerful drug used by mankind

--Rudyard Kipling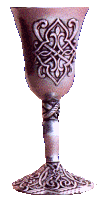 |In a Welcoming Vein: Vampire Renaissance map|
+ + +
|The Entrance Gate|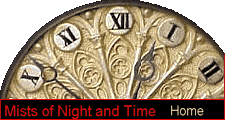 "Gothic"
copyright 1998
edit 1 May 2011


Lady Betty's Graphics
provided the background.
The gold horizon rule
and silver moon are from
Dana's Designs
Other graphics by Dracowylde
Vampires of the Eclipse