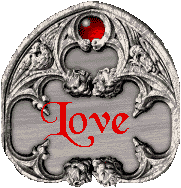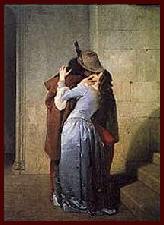 Everyone has an opinion about love, what it is, what it is not, how, why and when. Everyone, from the breastfed babe to the night creature.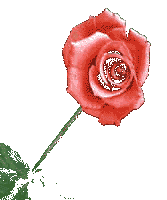 Love is as personal, and as universal, as we desire to create it.

For me, love is defined by my Immortal Beloved, Louis, whom I sought for centuries. Louis, my soul, my Eternal Beloved. I see it all in your violet-blue eyes: the past pain of mortality, the current of your deep red blood, the unfurling of our nightshadow future. All of it beats to the rhythm of my love, and yours.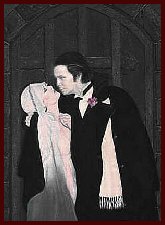 So gift me with one of your smiles, which starts slow and quiet. Sometimes it remains a slight upturn of your lips, like a crescent. Other times, you shine like the full glory of bright luna. Yes, bend your head of dark hair slightly to one side, and smile, my love, my blood, my heart of hearts.

Eternity is enough time to spend with you. Almost.

I give you everything.

Lady Evangeline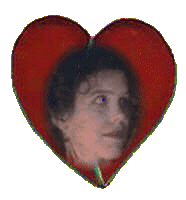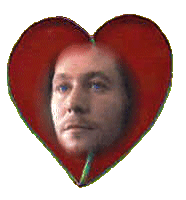 Do you not see that you and I are as the branches in one tree? With your rejoicing comes my laughter; with your sadness start my tears. Love, could life be otherwise with You and Me?
--Tzu Yeh
The greatest pleasure of life is love.
--Sir W. Temple
Darkness may hide the trees
and the flowers from the eyes
but it cannot hide love from the soul.
--Kahlil Gibran
To love one who loves you, to admire one who admires you, in a word, to be the idol of one's idol, is exceeding the limit of human joy; it is stealing fire from heaven.
--Mad. de Girardin
When beauty fires the blood, how love exalts the mind.
--John Dryden
There is nothing holier in this life of ours than the first consciousness of love--the first fluttering of its silken wings--the first rising sound and breath of that wind which is so soon to sweep through the soul, to purify or to destroy.
--Longfellow
The accents of love are all that is left of the language of paradise.
--Bulwer
. . .lovers have a proverbial power of balancing inverted pyramids, going to sea in sieves, and successfully performing other kindred feats impossible to a faithless and unbelieving generation.
--L. Malet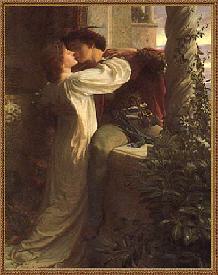 All true love is grounded on esteem.
--Buckingham
We are shaped and fashioned by what we love.
--Goethe
In our life there is a single color, as on an artist's palette, which provides the meaning of life and art. It is the color of love.
--Marc Chagall
It is better to have loved and lost, than not to love at all.
--Tennyson
It is sweet to feel by what fine spun threads our affections are drawn together.
--Sterne
Must love be ever treated with profaneness as a mere illusion? or with coarseness as a mere impulse? or with fear as a mere disease? or with shame as a mere weakness? or with levity as a mere accident? whereas it is a great mystery and a great necessity, lying at the foundation of human existence, morality, and happiness,--mysterious, universal, inevitable as death.
--Harriet Martineau
Love looks through a telescope; envy, through a microscope.
--Henry Wheeler Shaw
Love is a canvas furnished by Nature and embroidered by imagination.
--Voltaire
We attract hearts by the qualities we display: we retain them by the qualities we possess.
--Suard


|In a Welcoming Vein: Vampire Renaissance map|
+ + +
|The Entrance Gate|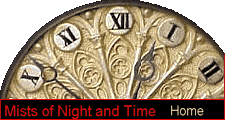 All the graphics belong to Moyra's Web Jewels, except for the stained glass Evangeline and Louis hearts, the rose, and the star ruby, which belong to your hostess. The paintings and statue of Venus belong to themselves.

Vampires of the Eclipse